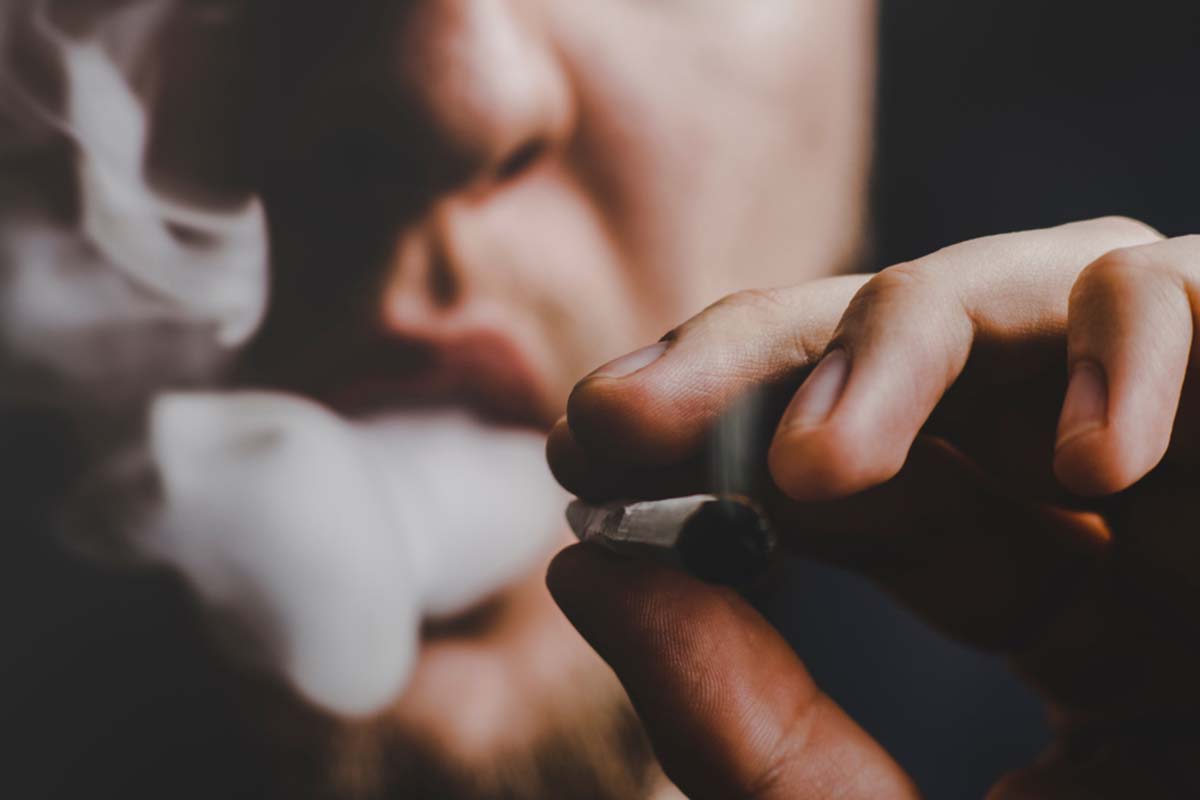 Even under the new law, landlords still have the option to bar tenants from smoking marijuana on their properties, but can't bar them from possessing it or consuming non-smokable products that won't infringe on others' rights to enjoy the property.
If you're a college student, you're most likely in the clear to use in off-campus homes. But check your school policies before using in the dorms or at events sponsored by the university. Universities that receive federal funding have to comply with federal drug-free campus regulations that generally prohibit marijuana use and possession on campus.
You may also want to think twice about using if you're on the job hunt. Employers can still fire people who test positive for marijuana during a drug test, and can refuse to hire applicants based on their use.
What's going to happen to people who have already been arrested for possessing weed?
Many prosecutors have already begun dropping charges against people who have committed possession or use crimes that will be legal come Thursday. Many of those prosecutors are in highly populated counties such as Oakland, Macomb, Calhoun, Ingham and Muskegon.
Democratic Governor elect Gretchen Whitmer has said she may take it a step further and commute sentences of some of the thousands of people in prison for low-level marijuana crimes.
Recreational pot is

legal in Canada. Can I buy some there and bring it back to Michigan?

Nope, and experts in marijuana law say it's a bad idea to try.

Marijuana is still illegal at the federal level, and it's risky to bank on federal border patrol agents looking the other way if they catch people transporting marijuana, Mains said. Even carrying marijuana across state lines is a big no-no and could get you charged with a federal crime. None of Michigan's neighboring states allow recreational marijuana use.
I have a medical marijuana license. Can I buy pot products at my dispensary and give it to friends? What if they pay me for it?
Under the new law, giving marijuana to friends and family as a gift is perfectly legal. So if someone has a medical license and wants to hand out some extra potent stocking stuffers is this year, they're in the clear. However, selling it is still against the law.
"It's naive to think medical cardholders are using it just to give it to people," said Josh Hovey, spokesman for the Coalition to Regulate Marijuana Like Alcohol, the group behind passage of Proposal 1. There are likely plenty of cardholders who already illegally sell medical marijuana. "It just means that after Dec. 6 people without the cards using it won't have to fear arrest as long as they're within the limits."
Is there going to be a "gift"-based selling system, like they have in

Washington D.C. or Massachusetts?

In other places where people can legally smoke marijuana but can't legally buy it, a "gift"-based system is a common way people end up securing pot. To purchase marijuana, people pay a high price for a non-cannabis product (think bottled water or a coloring book), then receive their product with an additional "gift" of marijuana.

"In my opinion that's not going to be legal," said John Fraser, an attorney at Grewal Law in Okemos who specializes in medical marijuana law. If you bought a water bottle and got an ounce of marijuana with it, "as a practical matter, you purchased all of those items from me. I think law enforcement is rightfully going to take the position that, no, that's really a cash sale for marijuana… and I would expect law enforcement to be aggressive on people who are going to make a mockery of the law."

But Mains said he thinks a gift-based system could arguably pass legal muster. Either way, he says, it's likely entrepreneuring dealers will try.

"100 percent that's going to happen," said Mains. "I think people are going to get creative, and as long as you don't push the boundaries too much, I think that's probably legal."
I want to try my hand at growing. Can I legally buy what I need to get started?
Everything you need to grow marijuana at home can be bought at a normal hydroponics or gardening store, with one exception: the marijuana itself.
Michiganders can receive the plants or clippings needed to start growing legally from friends as gifts. But buying the plant or the clipping from friends would be illegal.
"If you want to grow, you need to find someone who is already a connoisseur, so to speak, who can give you a plant or two to get started," Hovey said. "You'll have to do it that way in order to do it legally. Once you have it, as long as you're within possession limits, you're not breaking the law."
Is it going to be a priority for police to catch people breaking these rules?
The organizers behind the proposal say its passage is an indication Michiganders want police to focus on other issues, such as violent crime or property theft.
So does that mean that some of these small crimes, such as buying small amounts of pot from a friend with a medical marijuana license, will soon become like jaywalking ‒ technically illegal but rarely enforced?
It largely depends on where you live, said Carol Siemon, the Ingham County Prosecutor. Police departments in more conservative or rural areas, whose communities were more likely to reject Proposal 1, will probably be more assertive in making sure people don't break restrictions in the recreational marijuana law. Conversely, urban counties may be more likely to divert policing resources from certain marijuana offenses.
As municipalities determine what level of enforcement works for them, legal experts recommend that consumers stick to the letter of the law to stay in the clear.
"People need to follow those things to a T, because there will be places and circumstances where people will be prosecuted," said Bernard Jocuns, a Lapeer-area attorney who specializes in criminal defense of marijuana charges.
When can I go to a recreational dispensary and buy marijuana?
The state has until Dec. 6, 2019 to form regulations and make applications available for recreational marijuana businesses. For up to the first two years, only businesses that already have medical marijuana licenses can apply to sell recreational pot products.
While most experts interviewed by Bridge say the state will likely take as long as possible to fully implement the application system, some say it could be up and running before the deadline next year.
With the legalization of recreational marijuana, the three percent tax on medical marijuana will end on March 6, said Mains, the attorney who helped draft the new law.
"When you look at a new administration coming in, they've got spending priorities they'd like to look at," Mains said. "They're going to want revenue (from taxes on the sale of recreational marijuana), so there's definitely going to be an incentive to get the adult use system up and running as quickly as possible."
Any chance the pot laws will change?
A bill has already been introduced in the Michigan Legislature that would alter some of the provisions of the MRTMA.
Term-limited Republican Senate Majority Leader Arlan Meekhof introduced a bill late Thursday afternoon that would drastically change the tax structure associated with the new law and would make it illegal for people to grow plants in their home, which he has said would encourage pot sales through the black market.
However, because the MRTMA was a citizen-initiated law that passed at the ballot, it would require a 3/4 majority vote in both the state House and Senate to make any changes. Amber McCann, spokeswoman for Sen. Meekhof, told Bridge via email that "the Leader acknowledges (getting the votes is) a heavy lift."
"He respects the voters' desire to decriminalize marijuana use, but he believes it still requires the state to regulate the substance," she said.
https://www.bridgemi.com/public-sector/you-can-smoke-pot-michigan-not-buy-it-what-you-need-know