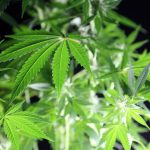 The Adrian City Commission seems to be overall in favor of staying 'opted in' to commercial recreational marijuana based on their pre meeting discussion on Monday night.
In that study session, City Attorney Tamaris Henegan outlined the different directions the city can go in, and the timeline to do so.
Henegan talked to WLEN News about a potential timeline that could be put in place at the state level in terms of zoning and ordinances…
WLEN News then asked Henegan if not 'opting out' should be considered 'on board' with commercial recreational marijuana…
The city has not 'opted out' of commercial recreational marihuana, so WLEN News asked Henegan why the planning commission can't start the process of zoning for this industry…
Henegan then talked about how the State of Michigan will regulate the industry, and compared it to how the city can regulate it…
The next scheduled meeting of the Adrian City Commission is on March 4th, with a pre meeting at 5:30pm and a regular meeting at 7pm.
Tune into our local and state newscasts, anytime day or night, for this story and more.
![endif]-->!--[if>